Residential & Commercial Painting
No job is too big or too small for our professionals to handle. Jimenez Painting LLC works with the best crew and tools to shift smoothly and without hassle from project to project. From painting a home to painting an entire restaurant, we do it all. Get in touch with us today.
Interior & Exterior Painting
You would be surprised to see how much of a difference the right paint job can make in the look and feel of your estate. Jimenez Painting LLC specializes in exterior and interior painting solutions that restore the vigor in your surfaces. For long lasting and beautiful finishes, work with us today.
New Construction & Remodeling
Whenever you are planning renovations or a new construction, there is only one team that can help you complete the job and that is us. Jimenez Painting LLC brings modern and timeless designs to your construction and remodeling projects. We take care of every detail from start to finish.
Door & Cabinetry Stain & Painting
Jimenez Painting LLC can take care of your doors, cabinetry, and every surface in your house or business whenever they need a high quality staining, painting, or fine finishing. Whether your doors, cabinets, or various woodworks were just installed or they need a revamping, our team offers a wide array of stain and paint colors for your choosing, in order to get the best and finest finishes for your residential and commercial needs – everything according to your tastes. Contact us today!
Glaze & Faux Finishes Painting
Are you looking for a classical, yet rustic look for your walls? Glaze and faux finishes will give you exactly just that! Our 11 years of experience allows us to offer the best finishes at cost-efficient prices. Our licensed, bonded, and insured company offer free estimates on all the services we offer. Call us now to get an excellent price on your glaze & faux finishes.
Wood Distressing
Are you looking for a company that can do the process of wood distressing with high quality and affordable prices? Here in Jimenez Painting LLC, we are fully capable of providing you with excellent wood distressing services! Call us now if you are in the need of a free estimate; our experts are more than ready to work on your project!
Beam Molding
If you want your property to have the best finishes and the best details, you should consider beam molding services. Our staff has more than 11 years of experience when it comes to beam molding. We can provide your property with top of the line finishes that will exceed your expectations.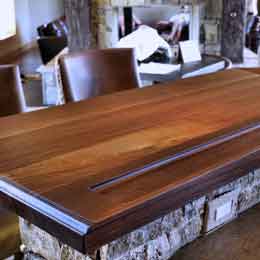 Custom Wood Finishes Painting
Here in Jimenez Painting LLC, we offer great custom wood finishes. Our carpentry department has many years of experience and has the best tools and procedures in order to deliver only the best finishes when it comes to any wood project. Our estimates are completely free, so give us a call today.
Stucco Repair
Whenever your stucoo is cracked or damaged in any other form, you can always count on our experts for its full restoration. Through the years, we have been responsible for the full repairs of commercial and residential stucco throughout the region. So, is your stucco damaged? Look no further and contact our experienced experts today.
Drywall Repair
If your drywall suffered from any holes or cracks, you can count on our skilled professionals. Through the years, we have been successful in fully restoring and repairing dmaaged drywall to as good as new. Reagrdless of the size or severity of the drywall damage, we always have the right solutions. Contact our professionals today.
Pressure Washing
Remove grime from a series of surfaces in and around your estate. Pressure washing is a popular cleaning method that enables surface prepping and cleaning. Whether it is cleaning your deck, patio, driveway, exterior walls, or more, pressure washing is the right way to do it. Get in touch with our specialists today and save money on pressure washing.